Pasteleiro de 1ª (Montargil)
Lago Montargil & Villas ****
Alentejo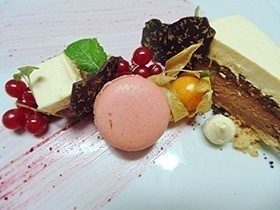 Sign up for the offer
Lago Montargil & Villas ***** (Alentejo)
Job Vacancy:
The NAU Hotels & Resorts group is hiring a pastry professional for its hotel unit in Montargil - Lago Montrgil & Villas.
Job Description:
Preparation and making of pastry and desserts;
Ensure the cleanliness of the pastry shop, utensils and other equipment;
Participate in the management of stocks and resources;
Comply with hygiene and safety standards at work.
Requirements:
Escolaridade mínima ao nível do 9º ano (preferencialmente com Formação Técnico profissional de Pastelaria);
Experiência comprovada na área a que se candidata (fator eliminatório);
Experiência profissional comprovada em ambiente de hotelaria;
Sensibilidade na gestão de custos e orientação para resultados;
Excelentes conhecimentos de HACCP;
Facilidade de deslocação;
Aptidão para um serviço distinto e requintado, fortemente orientado para o cliente;
Com facilidade de comunicação, capacidade de iniciativa e responsabilidade;
Forte apetência profissional para o trabalho em equipa e por objetivos;
Flexível, organizado e com apresentação cuidada;
Disponibilidade e flexibilidade para horários rotativos e por turnos.
Se acredita que tem capacidade, embarque e navegue connosco na NAU Hotels & Resorts!
Candidatas(os) devem submeter a candidatura, através do formulário disponível no nosso site.
1 vaga disponível
Publicado a 09 Jan.2023