New Year's Eve Offers 2021/22
Celebrate with NAU Hotels
The most awaited night of the year is celebrated in NAU Hotels & Resorts!
You can choose NAU Lago Montargil & Villas Hotel (Alentejo) and enjoy the New Year's Special Package with 1 night accommodation and New Year's Eve Dinner - Book now with 10% off!
If you prefer a special New Year's Eve dinner, without accommodation included, we suggest the hotel NAU São Rafael Atlântico (Albufeira), by the sea, at São Rafael Beach.
Contacts
(+351) 213 007 009
bookings@nauhotels.com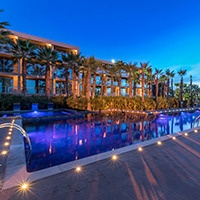 NAU Lago Montargil & Villas
*****
Montargil - Alentejo
Reveillon
New Year's Eve 2021/22 - NAU Lago Montargil & Villas
The packages includes:
Hotel Spa de 5 estrelas junto à Barragem de Montargil
Acesso gratuito ao Spa, Piscina interior e Ginásio
1 Night accommodation with buffet breakfast
Free access to the Spa, Indoor Pool and Gym
TASTING MENU with drink selection included and musical entertainment (live music)
New Year's Toast with champagne and raisins
Fireworks
New Year's Supper
See more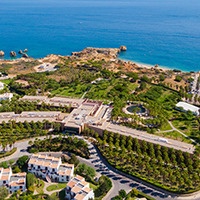 NAU São Rafael Atlantico
*****
Albufeira - Algarve
New Year's Eve 2021/22
New Year's Eve Gala Dinner 2021/22 - NAU São Rafael Atllântico
Gala Dinner Programme:
5 star hotel with spa with direct access to the beach of São Rafael
19h00: Welcome cocktail (in the Hotel Reception area)
19h45: Gala dinner, drinks included. Live music during the dinner
23h45: Fireworks display with sparkling wine and raisins in the Hotel's Bar Panorâmico
01h00: Traditional "Light Supper"
Up to 02:00 am: Open Bar (drinks as per the dinner menu) and sparkling wine
25% off on all our other drinks from our cellar
There will be live music during dinner. After dinner there will be Dj music in the Bar
See more