Multipurpose Maintenance Technician (Salgados)
Salgados Palace***** & Salgados Palm Village****
Algarve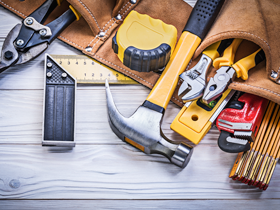 Sign up for the offer
Salgados Palace & Salgados Palm Village
Job Vacancy:
The NAU Hotels & Resorts group is looking for a Maintenance Technician for its units in Herdade dos Salgados, Salgados Palace & Salgados Palm Village.
Job Description:
Maintain the appropriate operating conditions for the various equipment;
Carry out the defined corrective and preventive maintenance activities;
Carrying out registers of internal procedures.
Requirements:
Preferably with technical and professional training in maintenance;
Proven experience in the area for which you are applying;
Organisational and planning skills;
Ease of communication;
Responsible, suitable and assiduous;
Flexible, proactive, with initiative and team spirit;
Availability and flexibility for rotating schedules and shifts.
Embrace the challenge and join our team!
Candidates should submit their application using the form available on our website.
Published on 23 Jan. 2023