First Recepcionist (Alentejo)
Lago Montargil & Villas *****
Alentejo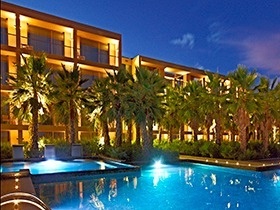 Sign up for the offer
Lago Montargil & Villas ***** (Montargil, Alentejo)
Job Vacancy:
The NAU Hotels & Resorts group is hiring a First Receptionist for its hotel in Montargil, Alentejo - Lago Montargil & Villas.
Job Description:
Customer service;
Carrying out check-in / check-out procedures;
Issue and collect invoices for services;
Receiving and processing reservations for accommodation and other services.
Requirements:
Proven experience in the area for which you are applying;
Good knowledge of computers in the user's perspective;
Knowledge and handling of the hotel system - Opera (preferential factor);
Knowledge of Foreign Languages (English - eliminatory factor);
Ease of communication;
Careful presentation;
Responsible, suitable and assiduous;
Customer-oriented attitude;
Flexible, proactive, with initiative and team spirit;
Availability and flexibility for rotating schedules and shifts.
Embrace the challenge and join our team!
Candidates should submit their application using the form available on our website.
Published on 24 Jan. 2023