Ecónomo - Lisbon
Palácio do Governador*****
Lisbon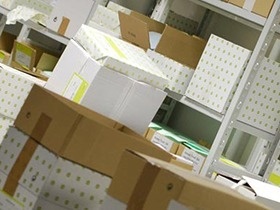 Sign up for the offer
PALÁCIO DO GOVERNADOR***** (Lisboa)
Job Vacancy:
The NAU Hotels & Resorts group is looking for a warehouse professional for its hotel unit in Belém, Lisbon - Palácio do Governador.
Job Description:
The professional to be hired will have as his/her main responsibilities the organization and arrangement of the warehouses, receipt of goods, stock control and handling of requisitions and inventories.
Requirements:
Minimum school education attainment of 9º Grade;
Experience in Warehouse, stock management and inventory;
Computer skills in user's perspective;
Workplace facility;
Organisational and planning skills;
Physical robustness;
Responsible, suitable and assiduous;
Flexible, proactive, with initiative and team spirit.
Embrace the challenge and join our team!
Candidates should submit their application using the form available on our website.
Published on 23 Jan. 2023