Black Days Sale
Up to 30% off on stays in 2022
Make the most of the Black Days Sale with NAU Hotels!

Now it's the best time to book your holidays in Portugal! Save up to 30% in our hotels in Lisbon, Alentejo and Algarve and enjoy unforgettable stays at incredible rates!
Don't miss out this amazing opportunity and book now your family holidays and short breaks for 2022.

Deadline to make your reservation: from 26th of November until 05th of December 2021.
Stay Dates: From 26/11/2021 to 30/12/2022.

Flexible offer, exclusive for direct clients and applicable to new bookings made on our website and through NAU Reservations Center.
The discount changes according to the selected hotel and dates. There may be room types and days during the selected period when this promotion does not apply.
Valid for stays in 2022 at all hotel units from NAU Hotels & Resorts.

Offer no cumulative with any ongoing promotion and does not accumulate with the basis myNAUmoments discount but allows you to earn points and all other benefits from your membership level.


All
Lisboa
Alentejo
Algarve
NAU Palácio do Governador
*****
Belém - Lisboa
Black Days Sale
Black Days Sale - NAU Palácio do Governador
The offer includes:
5 Star hotel spa in the historical centre of Belén, Lisbon
Accommodation with buffet breakfast
25% discount on stays from 26/11/2021 to 30/12/2022
See more
NAU Lago Montargil & Villas
*****
Montargil - Alentejo
Black Days Sale
Black Days Sale - NAU Lago Montargil & Villas
The offer includes:
5 Star hotel spa with a unique location overlooking Montargil Damm
Accommodation with buffet breakfast
Up to 25% Discount on stays from 26/11/2021 to 28/12/2022
See more
NAU São Rafael Suites
*****
Albufeira - Algarve
Black Days Sale
Black Days Sale - NAU São Rafael Suites
The offer includes:
5 star hotel just a few meters from the beach of São Rafael
All inclusive hotel
Up to 30% Discount on stays between 01/03/2022 and 29/10/2022
NAU São Rafael Atlantico
*****
Albufeira - Algarve
Black Days Sale
Black Days Sale - NAU São Rafael Atlântico
The offer includes:
5 star hotel with spa with direct access to the beach of São Rafael
Accommodation with buffet breakfast
Up to 30% Discount on stays between 26/11/2021 and 30/12/2022
See more
NAU Salgados Dunas Suites
*****
Albufeira - Algarve
Black Days Sale
Black Days Sale - NAU Salgados Dunas Suites
The offer includes:
5 Star hotel spa with direct access to São Salgados Beach, Albufeira
Accommodation with buffet breakfast
Up to 30% discount on stays between 01/03/2022 and 31/10/2022
NAU Salgados Palace
*****
Albufeira - Algarve
Black Days Sale
Black Days Sale - NAU Salgados Palace
The offer includes:
5 star hotel between the golf course and Salgados Beach
All inclusive basis between May 09 and October 31, 2022
Up to 30% Discount on stays between 01/03/2022 and 09/10/2022
See more
NAU Salgados Palm Village
Albufeira - Algarve
Black Days Sale
Black Days Sale - NAU Salgados Palm Village
The offer includes:
4 Star resort a few meters away from Salgados Beach
All inclusive basis
Up to 30% Discount on stays between 01/03/2022 and 31/10/2022
See more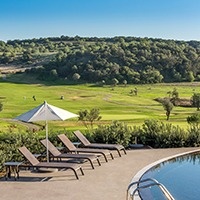 NAU Morgado Golf & Country Club
****
Portimão - Algarve
Black Days Sale
Black Days Sale - Morgado Golf & Country Club
The offer includes:
4 star hotel between Portimão and Monchique
Accommodation with buffet breakfast
Up to 40% Discount on stays between 26/11/2021 and 03/12/2022
See more
NAU Salema Beach Village
Vila do Bispo - Algarve
Black Days Sale
Black Days Sale - NAU Salema Beach Village
The offer includes:
2 and 3 Bedrooms Townhouses only 500 meters away from the beach
Self catering basis
Up to 35% Discount in stays from 26/11/21 to 30/12/22>
See more